Welcome to RAL Technology
At RAL Technology, we are all about cycling and cycling technology. Our passion is bikes and ways to make them faster. By providing innovative products and solutions, RALTech is committed to maximising and enhancing the performance of anyone who wants to go faster on a bicycle.
This website features products manufactured exclusively by RALTech and provides discussion articles to assist anyone looking to find more speed when cycling. Links are provided to reference articles to help assess the most effective way to increase your speed.
Rick Laws
Chief Engineer - RAL Technology
News
Congratulations to Justyn Cannon, who set a new Armed Forces Hour Record on the Newport Velodrome recently. A fantastic effort, and perhaps the RALTech Aero Head Fairing helped a little, too.
Justyn has also accomplished 18-minute '10's and 48-minute '25's using that aero lid along with a RALTech Aero Derailleur Cage.
We are adding new applications to our range of all the time. Wheelcovers are available in Standard, Lightweight and Premium versions, providing different weights and finishes. All versions can be supplied with a choice of colour graphics, including white, grey, black, red, yellow and green.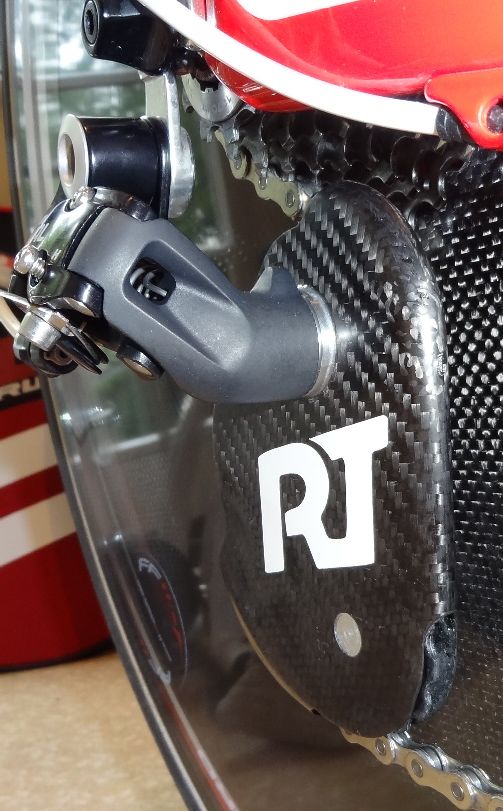 The Aero Derailleur Cage is now available in versions to suit almost all models of Shimano (including Di2), Campagnolo (9, 10, 11-speed) and SRAM.
The slippery monocoque design encloses a pair of 11-tooth ceramic-bearing pulleys, to give excellent mechanical efficiency as well as low aerodynamic drag. Knock those last few seconds off your PB.