Welcome to RAL Technology
At RAL Technology, we are all about cycling and cycling technology. Our passion is bikes and ways to make them faster. By providing innovative products and solutions, RALTech is committed to maximising and enhancing the performance of anyone who wants to go faster on a bicycle.
This website features products manufactured exclusively by RALTech and provides discussion articles to assist anyone looking to find more speed when cycling. Links are provided to reference articles to help assess the most effective way to increase your speed.
Rick Laws
Chief Engineer - RAL Technology
New Stuff
As well as continuing to add new applications to our range of wheelcovers, we have introduced a new Lightweight option. Almost as light as the Premium version, but without the chequerboard finish. All versions now include the latest vinyl graphics, available in white, grey or black.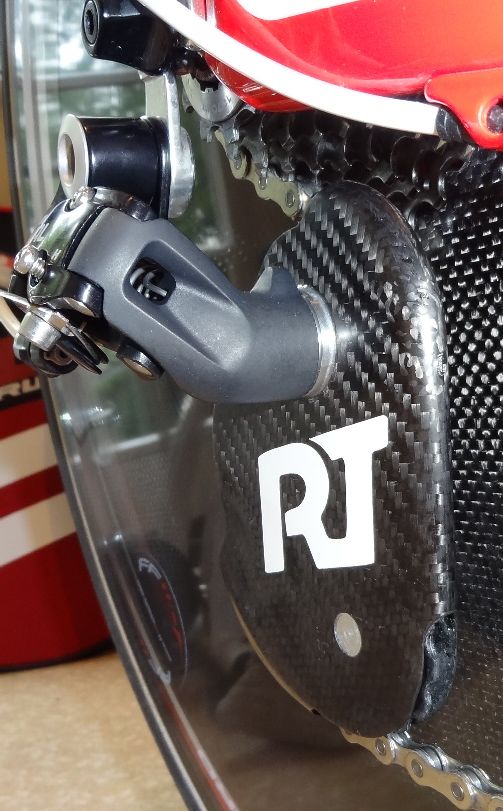 The Shimano and Campagnolo versions of the Aero Derailleur Cage have now been tested and are available for sale along with the SRAM version. Knock those last few seconds off your PB.

We have a range of standard and oversize derailleur pulleys incorporating ceramic bearings for maximum efficiency.
Upcoming events where RAL Technology will be attending; feel free to come and have a chat:-
Racing season is now over, unless I can be persuaded to do some hillclimbs, which is a little unlikely.