Wheel Covers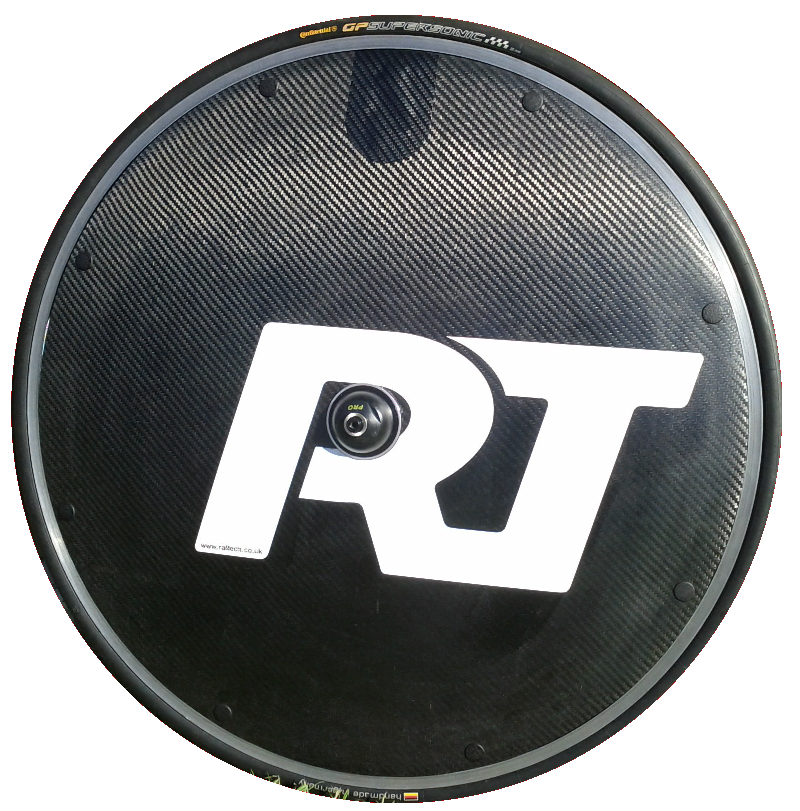 'Classic' Wheelcover
What is it?
Profiled covers, which fit over a regular spoked wheel to convert it into an aerodynamic disc wheel.
Vacuum consolidated, high-modulus carbon-fibre reinforced resin construction - just like carbon frames and wheels - for high strength and stiffness. Custom made in CNC generated moulds to suit any hub/rim combination.
Great for Powertap wheels - get power data while racing without compromising performance.
Lighter and stiffer than regular plastic wheel covers.
Carbon-effect valve hole covers included.
Wheelcovers are available in Classic, Lightweight, Premium and now new Ultra lay-up. The Lightweight and Premium both offer around a 10% weight saving over the Classic, while the Premium also features a distinctive 'spread-tow' chequerboard carbon finish. The Ultra also has the chequerboard finish but boasts a further 10% weight saving over the Lightweight as well as exclusive Gold or Silver graphics. An Ultra wheelcover for a deep-rim wheel can now add less than 200g to the wheel weight.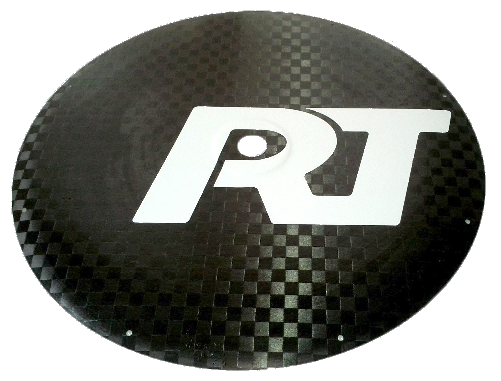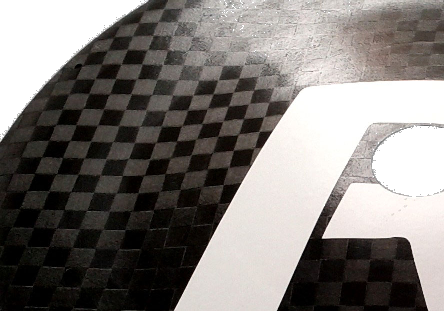 Premium Carbon Finish
Our bold graphics suit most frame colour schemes, but if you want something more 'stealthy' or just different, we can supply them in black, grey, red, or other colours to order. The graphics can also be left off if preferred.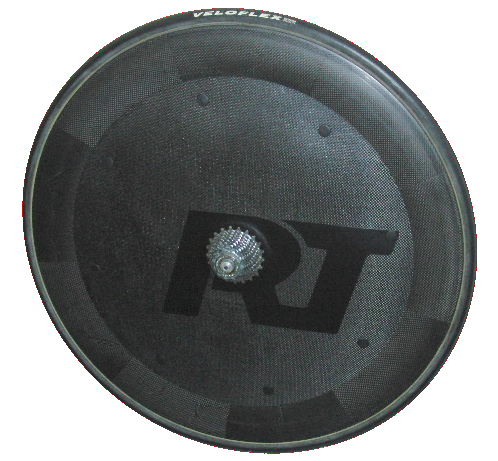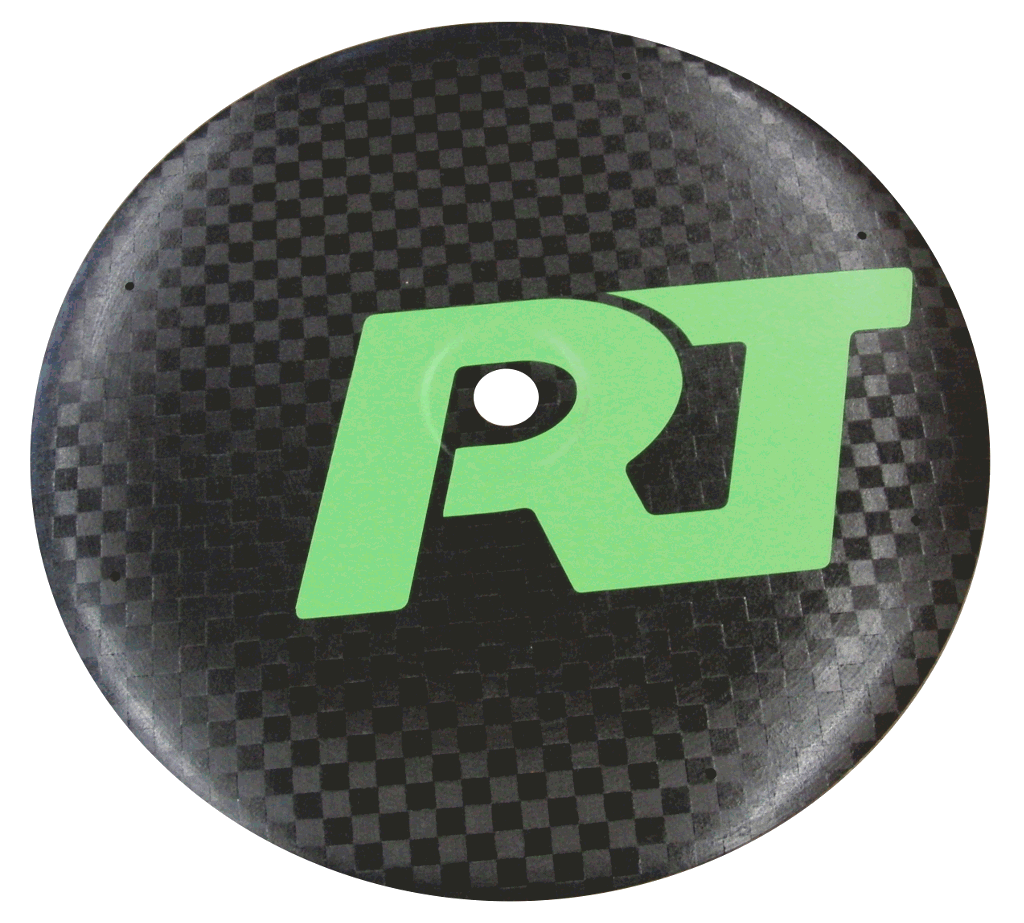 | | |
| --- | --- |
| Black 'Stealth' Logo | Green Logo |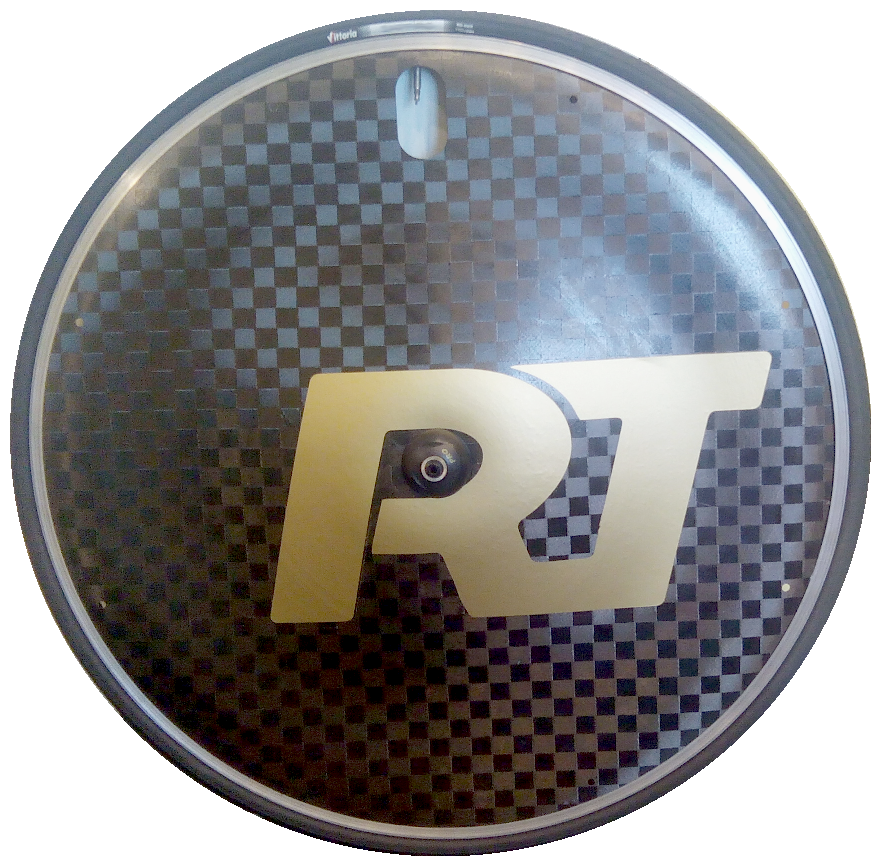 Ultra Wheelcover with Gold Logo
Wheelcovers are available in a number of shapes to suit frames with close-fitting, curved chainstays and seatstays, including specific frames like the Planet-X Stealth, Specialized Transition etc.

Approximate Wheelcover Weights:-
Rims up to
~50mm deep
Rims 60 - 80mm deep
Rims
~100mm deep
Diameter of wheelcovers
608mm
~550mm
~500mm
Weight - Standard
360g
290g
240g
Weight - Lightweight & Premium
320g
260g
220g
Weight - Ultra
290g
240g
200g
How does it work?
All the wind-tunnel tests show that a disc wheel has the lowest drag of all types. Furthermore, as the yaw angle increases (greater relative side-wind), the drag reduces even more and in some cases can become negative - like a sail driving you forwards. For this to happen, the airflow needs to stay attached on the leeward side of the disc. This happens best if the disc is lenticular (lens-shaped) rather than flat, in the same way that an aerofoil works better than a flat aircraft wing.
What can it do for me?
A flat disc is generally found in wind-tunnel tests to be worth a saving of about 30-40 seconds over a 25-mile time-trial compared with a standard road wheel. A lenticular disc or a set of wheel-covers can improve a further 5-10 seconds on that, possibly more in a stronger crosswind.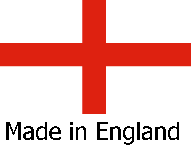 Price:-
Standard: £140 per set
Lightweight: £160 per set
Premium: £180 per set
Ultra: £210 per set
All include P & P.
(applies to UK only -
other destinations,
please enquire.)
*******************
Online ordering is currently unavailable as we are temporarily unable to service demand.
*******************
We have data for the following hubs:-
• PowerTap wired &
wireless (including G3)
• Planet-X
• Shimano 6500
(+ most groupset hubs)
• Shimano RS80
• Bolzano (Pro wheels)
• Zipp 188
Wheelcovers can be made to various depths and dishes to accommodate shallow rims up to 100mm deep rims.

Instructions:-
• How to fit RALTech Wheel Covers.
• How to measure up for custom size wheel covers.